From Kyoto to Kampala: A Journey of Cultural Immersion and Personal Growth
Since 1995, Ashinaga has sent nearly 300 Japanese university students abroad on one-year overseas training programs. Ashinaga encourages its university students to go abroad because by doing so, they can develop an international perspective and open mind that will benefit them for the rest of their lives. But for many students who face financial difficulties due to the loss of their parents and guardians, going abroad is financially unfeasible. Ashinaga's programs enable them to study, work and live abroad for one year at a minimum cost. Furthermore, Ashinaga supports students selected for this program in various ways during their year abroad, including a special grant of ¥300,000 for each student.
We spoke to Nao, a beneficiary of the Ashinaga exchange program from Kyoto, Japan, about her experience as an exchange student in Uganda. Nao shared her long-held desire to explore and immerse herself in different cultures. However, the soaring costs of living and tuition fees seemed like insurmountable obstacles, until she discovered the Ashinaga exchange program which provided an affordable opportunity to realize her dreams.
For Nao, the most fascinating aspect of the experience in Uganda is exploring the diversity of the country and its rich tapestry of religions and beliefs. She vividly recalls her first encounter with fasting during the Islamic holy month of Ramadan, experiencing a sense of curiosity and wonder that reshaped her understanding of different religions.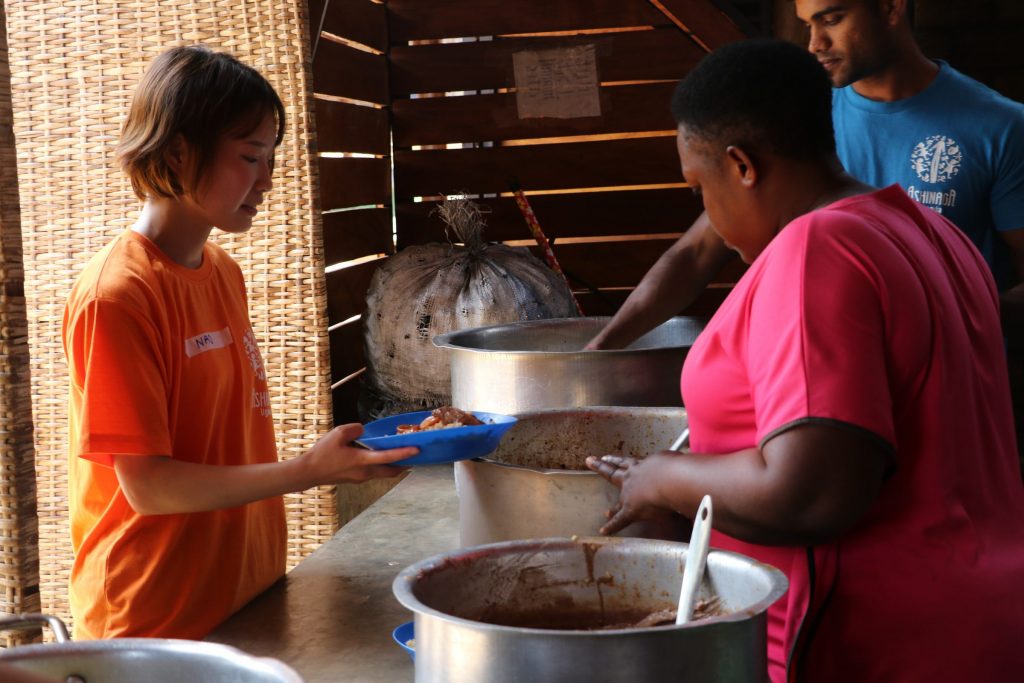 Nao's journey in Uganda went beyond academia. She wholeheartedly embraced every chance to dive headfirst into Ugandan culture, eager to learn and connect with the local community, from attending vibrant church celebrations to joining traditional dance parties. These interactions allowed her to forge deep connections, learn about local customs and traditions, and even acquire a few dance moves.
Naturally, no adventure comes without its fair share of challenges. For Nao, navigating the bustling roads of Uganda proved to be an adrenaline-pumping feat. Accustomed to the orderly traffic of her home country, she found herself standing at the edge of chaotic streets filled with cars, boda-bodas, and pedestrians vying for space. Crossing the road became a test of courage and agility, adding an extra thrill to her daily routine.
To maximize her time abroad, Nao actively sought opportunities to engage with locals and improve her language skills. Conversations with Ugandan friends became cherished moments of cultural exchange, allowing her to improve her English, broaden her horizons, and gain fresh perspectives on global issues. In addition, she was engaged with English books, songs, podcasts, and TED Talks, immersing herself in the language and absorbing knowledge from all corners of the world.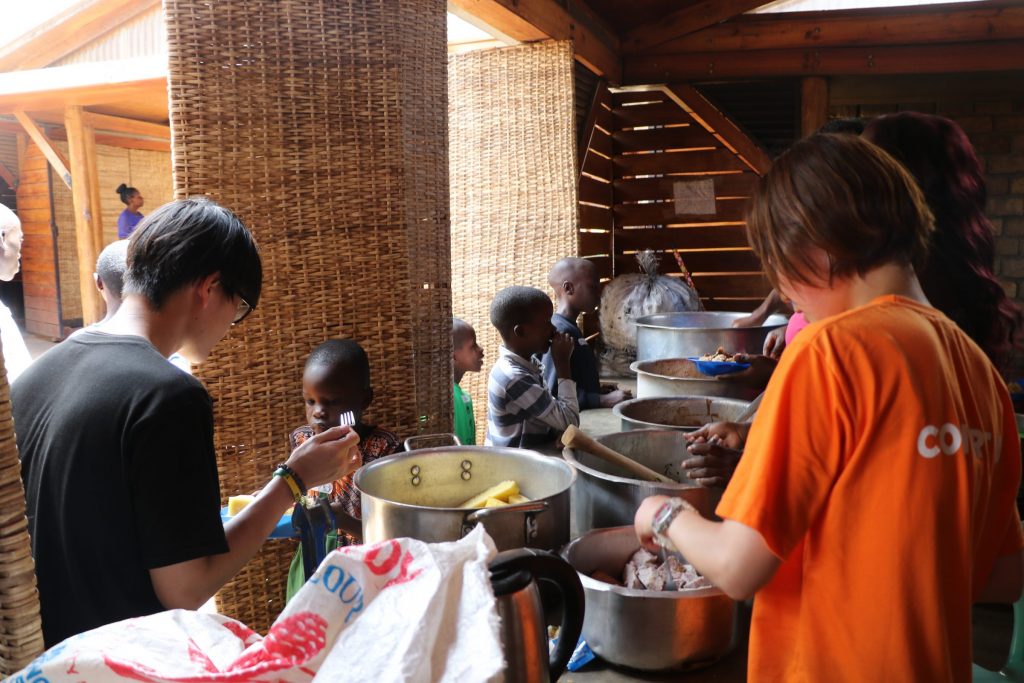 Through this exhilarating adventure, Nao recognized the profound impact of international exchange programs. The ability to embrace different cultures, challenge preconceived notions, and develop critical thinking skills proved invaluable. Through these encounters, Nao became a global citizen, equipped with the tools to navigate an interconnected world.
To fellow Japanese students yearning to explore new cultures, Nao offers words of encouragement. She urges her peers not to let the fear of the unknown hold them back but rather to take that leap of faith, step out of their comfort zones, and embrace the boundless opportunities that await. According to her, the rewards far outweigh the challenges.
Nao's adventure in Uganda transformed her in many ways; it ignited a passion within her to make a positive impact, both in her community and globally. However, the quote that most motivates Nao is, "Adventure awaits those who dare to explore, and in the embrace of new cultures, we discover the beauty of our shared humanity." Through the Ashinaga exchange program, Nao's journey of self-discovery inspires others, demonstrating the transformative power of cultural immersion and the pursuit of dreams.