ASHINAGA JAPAN
EMOTIONAL SUPPORT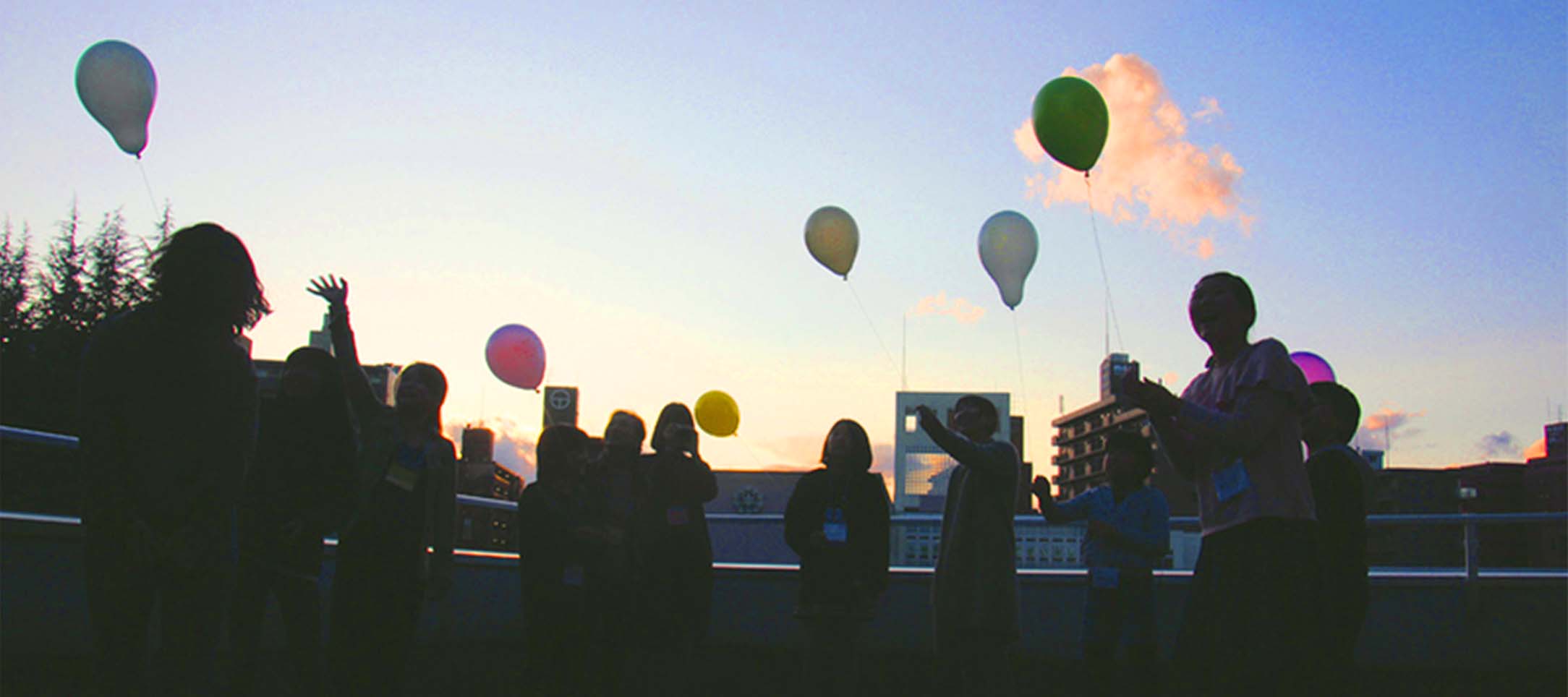 At Ashinaga, providing spaces and opportunities for young people to come together and share their feelings is important. Specifically, through Rainbow Houses and tsudoi programs. Losing a parent can be devastating. The social stigma surrounding the death of a parent can exacerbate trauma, adding feelings of shame and isolation. Not all who have lost one or both parents, or have a parent with a mental or physical disability, have access to mental health support, or have the opportunity to mourn, reflect, and process what has happened.
Many students experience great relief from finally being able to vocalize what they have kept bottled up inside, whereas others simply enjoy the atmosphere free from judgement or stigma. Staff, many of whom have experienced this kind of loss themselves, and trained in grief counseling, are always on hand to provide support and guidance.
RAINBOW HOUSE

"Ashinaga Rainbow House" are emotional support facilities in Kobe, Tokyo, Ishinomaki, Rikuzentakata, and Sendai. In response to the 1995 Kobe Hanshin Earthquake, Ashinaga created its first facility in Kobe to help children cope with their grief through sharing, play, art, and music. It is a safe place for children to share their feelings with other children who have lost parents. Over 120 programs are held each year across five Rainbow Houses in Japan, supporting 1,300 orphaned children and 500 guardians.

There are training programs for staff and volunteers to become Facilitators.  Facilitator training is held for more than 50 volunteers each year.

SUMMER CAMP "TSUDOI"

Summer camps called tsudoi are held at nine locations across Japan, provided for over one thousand students. For many students, this retreat is the first time they have been surrounded by peers who have had similar experiences. In small groups led by senior students, students usually develop strong friendships, and are encouraged to reflect upon their future.