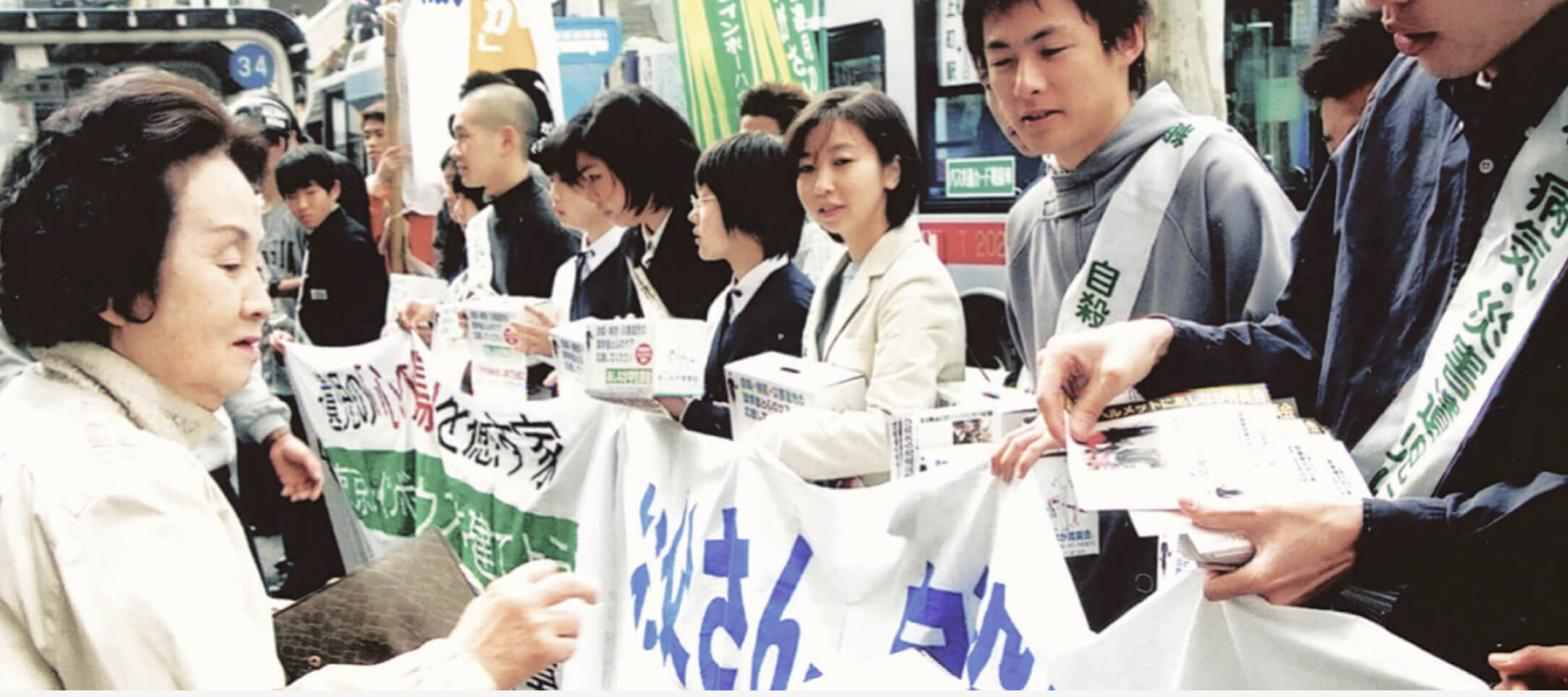 A Grassroots Movement
Made Global
History
The Ashinaga movement began after President and Founder Yoshiomi Tamai's mother was involved in a traffic accident in 1963. She fell into a coma and passed away soon after. Tamai and a group of like-minded individuals went on to formally establish the Association for Traffic Accident Orphans in 1967. Through public advocacy, regular media coverage, and the development of a street fundraising system, the association was able to secure significant improvements to national traffic regulations and provide support for students bereaved as a consequence of traffic accidents across Japan.
Over time, the Ashinaga movement extended its financial and emotional support to all students who had lost their parents, including causes such as illness, natural disaster, and suicide. The Ashinaga-san system, which is based on anonymous donations, began in 1979. This was inspired by the Japanese translation of the 1912 Jean Webster novel Daddy-Long-Legs, in which an orphaned girl is sent to college by an anonymous benefactor. In 1993, Ashinaga expanded its role to include residential facilities, thereby enabling financially disadvantaged students to attend universities in the more expensive metropolitan areas. Around this time Ashinaga also expanded its summer programs, or tsudoi, at which Ashinaga students could share their experiences among peers who had also lost parents.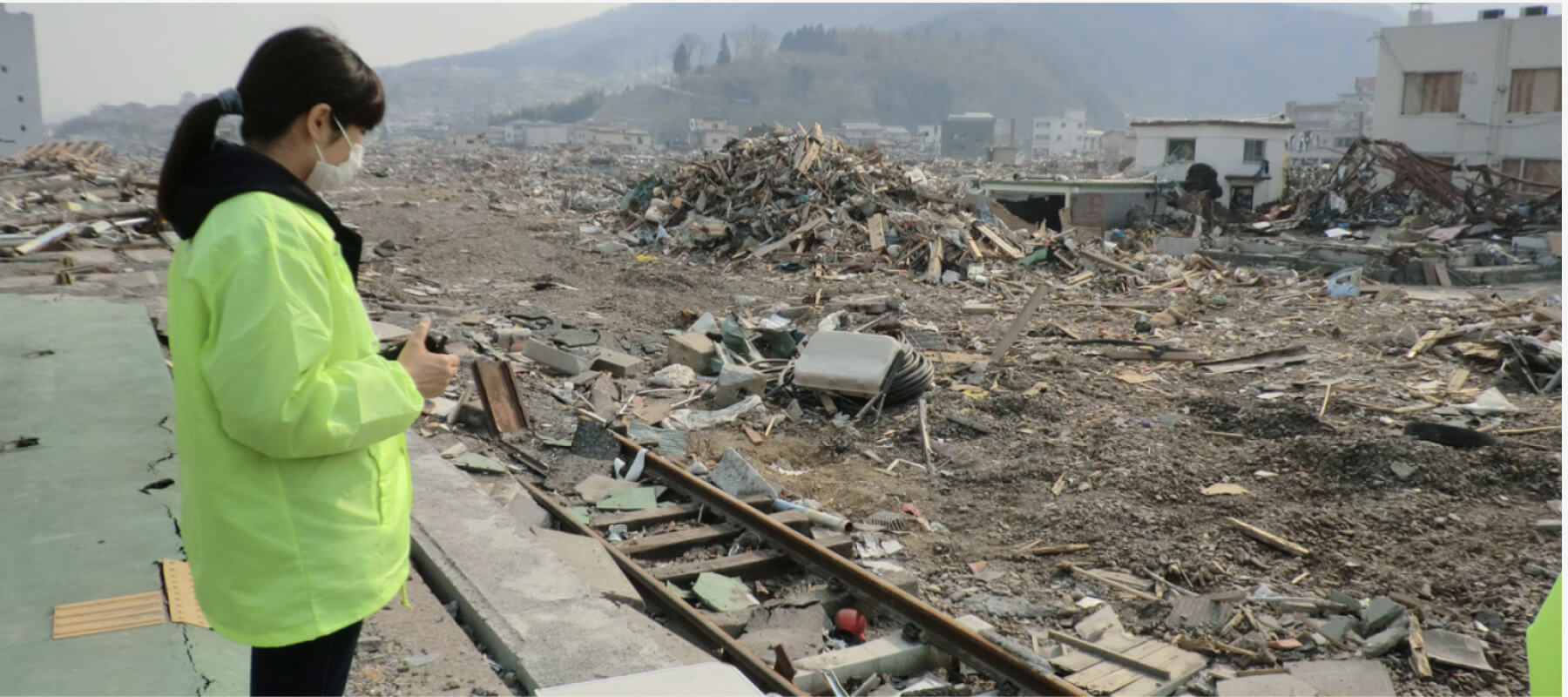 Disaster Relief
The 1995 Hanshin-Awaji Earthquake struck the Kobe area with a magnitude of 6.9, claiming the lives of over 6,400 people and leaving approximately 650 children without parents. Aided by financial support from both Japan and abroad, Ashinaga established its first-ever Rainbow House, a care facility for children to alleviate the resultant trauma.
On March 11, 2011, a magnitude 9.0 earthquake struck the northeastern coast of Japan, causing a major tsunami, vast damage to the Tohoku region, and nearly 16,000 deaths. Thousands of children lost their parents as a result. Ashinaga responded immediately, establishing a regional office to aid those students who had lost parents in the catastrophe. With the assistance of donors from across the world, Ashinaga provided emergency grants of over $25,000 each to more than 2,000 orphaned students, giving them immediate financial stability in the wake of their loss. Ashinaga also built Rainbow Houses in the hard-hit communities of Sendai City, Rikuzentakata, and Ishinomaki, providing ongoing support to heal the trauma inflicted by the disaster.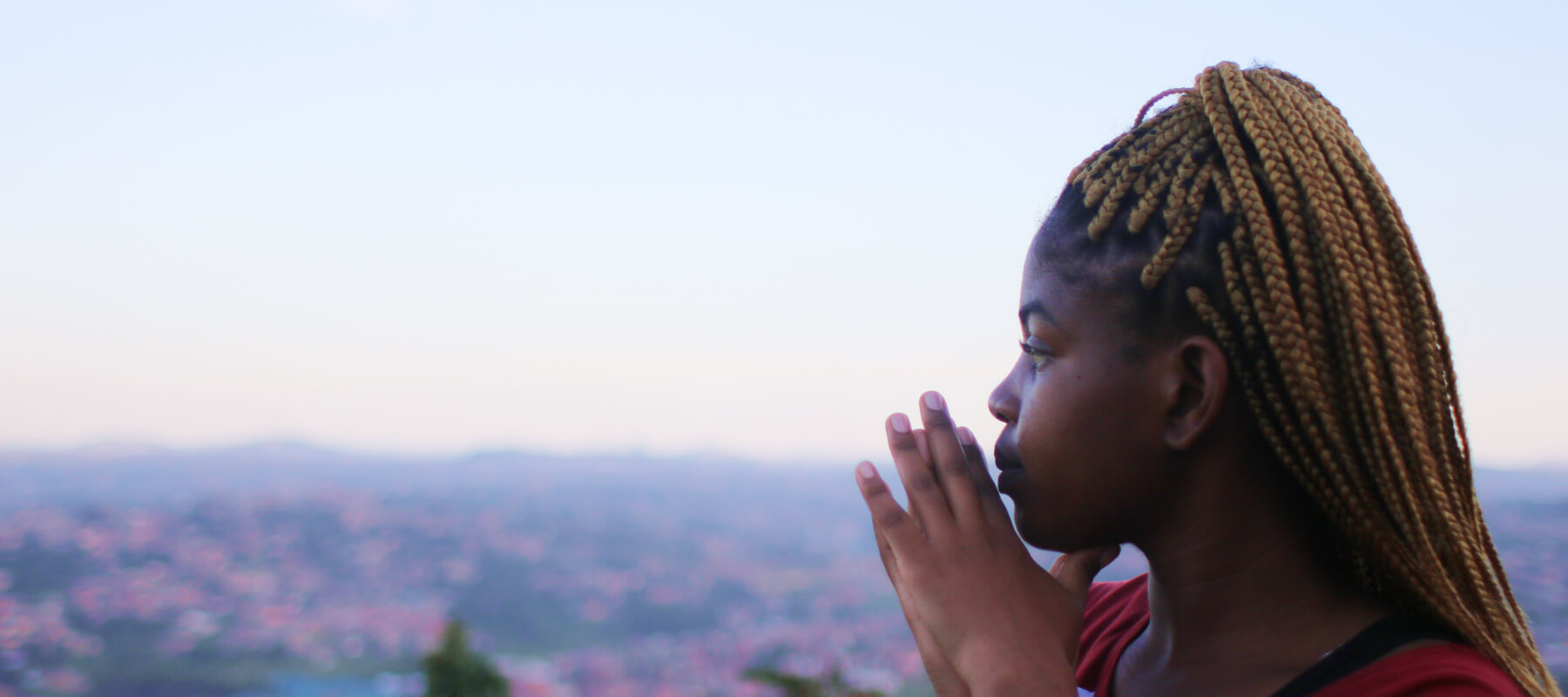 Looking Overseas
In 2002, Ashinaga registered as an NPO in Uganda and established a Rainbow House in the town of Nansana in 2003. In 2006, Ashinaga began supporting orphaned students from Uganda, Indonesia, Sri Lanka, Iraq, Afghanistan, Somalia, and Haiti, enabling them to study at universities in Japan. During this period, Ashinaga also expanded opportunities for its Japanese students to go abroad, with programs in China, Vietnam, Turkey, Uganda, the Philippines, and Mexico.
Aiming to contribute to sustainable development and the SDGs, Ashinaga launched its international flagship program in 2014, the Ashinaga Africa Initiative (AAI). The AAI is an international leadership program that cultivates the next generation of leaders to contribute to the development of sub-Saharan Africa.
AAI Scholars have lost one or both parents and are committed to returning to sub-Saharan Africa to initiate change, innovation, and development. The AAI provides financial support for international university degrees, along with leadership training and support to develop Scholars into compassionate leaders of change.
Over the past 55 years, Ashinaga has enabled about 110,000 orphaned students to access higher education all over the world.
History of the
Ashinaga Movement
1963
Ashinaga founder, Yoshiomi Tamai, loses his mother in a traffic accident
1967
First Bokin (street fundraiser) in Tokyo raises ¥300,000
1969
Association for Traffic Accident Orphans is founded formally
1978
The First Kokoro-Juku Facility opens
1984
Cause expands to support high school students orphaned by natural disasters
1988
The First Scholarships for orphans of natural disasters are provided
1993
Cause expands to include support for all orphans
1995
Great Hashin Earthquake, Kobe office is established
1999
Kobe Rainbow House opens
2002
Ashinaga Uganda is established
2003
Ashinaga Uganda Rainbow House is constructed 
2006
Ashinaga Kokoro-Juku (Tokyo) opens. Overseas study program for African students begins
2011

Great Eastern Japan Earthquake and Tsunami hits

Ashinaga Tohoku office opens. The building of Tohoku Rainbow House begins

2012
Ashinaga Africa Initiative (AAI) begins
2014

Rainbow Houses in Sendai, Ishinomaki and Rikuzentakata open 2014

First internship program with 100 students from 28 universities.

2015

President Tamai is awarded the Eleanor Roosevelt Val-Kill Medal

Global Student Fundraising held in 30 cities worldwide

First Kenjin-Tatsujin conference held in Washington D.C.

The world tour of At Home in the World begins in New York and travels to Washington D.C. and Tokyo

2018
Kyoto Kokorozashi Juku is announced
2020
Emergency relief funds of ¥150,000 to all Ashinaga students