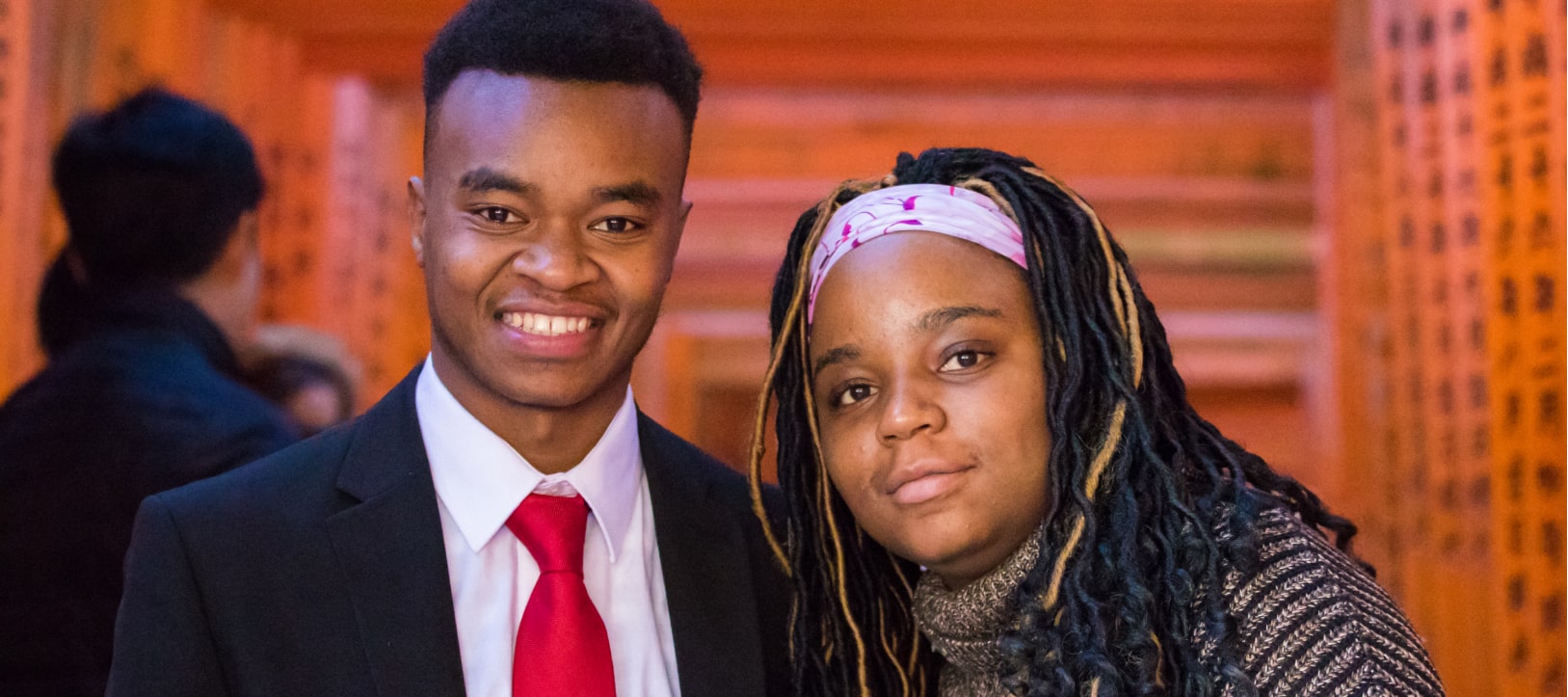 Ashinaga USA's primary focus is the Ashinaga Africa Initiative (AAI). The Ashinaga Africa Initiative (AAI) is an academic leadership program that launched in 2014. It aims to contribute to Sub-Saharan Africa's expanding role in global development through increasing access to international higher education. AAI Scholars are students who have lost one or both parents and are committed to returning to Sub-Saharan Africa after university abroad, to initiate change, innovation, and development.
 
Ashinaga USA is proud to say that the excellence of our AAI Scholars has been recognized time and time again and reflected in the significant amount of financial aid pledged by high-quality higher education institutions all over the country. Ashinaga USA's activities include:
Student Support
Ashinaga supports each selected AAI Scholar in their application to university and pertinent scholarships, and continues supporting them throughout their university years by providing them with academic advice, mental health support, and professional development opportunities. After graduation, Scholars return home, empowered to turn their vision into reality.
University Relations
Ashinaga USA seeks to build relationships with institutions that provide high-quality education and support to students. We also seek to engage students in US universities by offering them international internships and volunteering opportunities in Ashinaga Japan and Ashinaga Uganda.
In 2021, Scholars from Cohort 7 began their studies at SUNY Plattsburgh and Northwestern University. Cohort 8 will attend the University of Richmond, University of Miami, and St. Olaf College in the Fall of 2022. All Cohort 8 Scholars received university scholarships, raising the aggregate scholarship award of all Ashinaga USA Scholars to over $7 million.
Ashinaga USA is a nonprofit member of International Association for College Admission Counseling (IACAC). We participate in the IACAC Annual Conference and volunteer in the First-Timers Committee and Mentorship Program.
Professional Development and Networking
To foster the Scholars' connection to the continent, Ashinaga requires that each Scholar complete a summer internship in Sub-Saharan Africa at least once during their college career, and provides financial assistance when needed. Ashinaga has also built its own professional network to help match our Scholars to employment opportunities and transition back to Sub-Saharan Africa after graduation.
In 2022, Ashinaga USA developed a partnership with the African Diaspora Network (ADN), which includes a mentorship program for our Scholars, participation in the annual ADN Symposium in Silicon Valley, and part-time internships for eligible Scholars.



Impact

The Ashinaga Africa Initiative (AAI) enables access to higher education by providing Scholars with academic and financial support to study at universities in the US.

The AAI is more than a scholarship: it is a leadership program, empowering Scholars to initiate change, innovation, and development upon their return to sub-Saharan Africa.
Annual and Financial Report