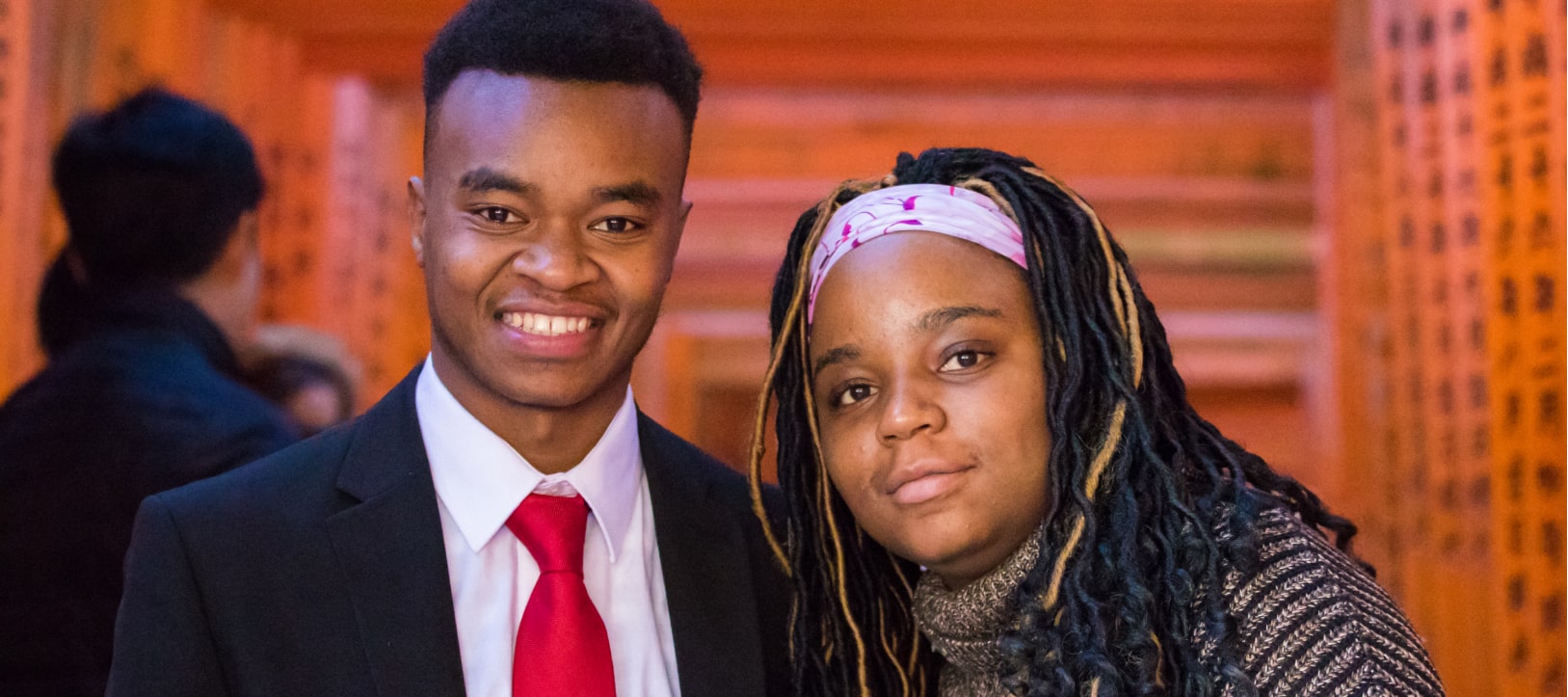 Ashinaga USA's primary focus is the Ashinaga Africa Initiative (AAI). The Ashinaga Africa Initiative (AAI) is an academic leadership program launched in 2014. It aims to contribute to sub-Saharan Africa's expanding role in global development through increasing access to international higher education. AAI Scholars are students who have lost one or both parents and are committed to returning home, or to the region of sub-Saharan Africa, to initiate change, innovation, and development. Ashinaga provides each selected AAI Scholar with the academic and financial support to study abroad, as well as access to mentoring and career guidance. After graduation, Scholars return home, empowered to turn their vision into reality.
Ashinaga USA is proud to say that the excellence of our AAI Scholars has been recognized time and time again and reflected in the significant amount of financial aid pledged by high-quality higher education institutions all over the country. Ashinaga USA's activities include:
Student Relations
Our Student Relations Team has three main goal: 1) supporting AAI Scholar's personal, professional, and academic development from the moment that they arrive in the USA to the day they graduate. 2) assisting AAI scholars through the Ashinaga Leadership Framework. 3) providing instructional workshops and sessions regarding life in the US, study skills, leadership, Mentorship, etc.
University Relations
Ashinaga USA's University Relations Team is constantly building connection with institutions that provide high-quality education and support to students. Ashinaga aims to form meaningful connections with these universities through offering student internships, volunteer projects, and other opportunities that mutually benefit the educational institution and Ashinaga.
Ashinaga's University Relations Team continues to build new relationships with universities. In 2020, all five members of the 2019 cohort secured places at Worcester Polytechnical Institute, Northwestern University, DePauw University, Union College and University of Richmond. Scholars from this cohort have been awarded scholarships to a total value of over 1.5 million dollars. Our Cohort 7 candidates will attend SUNY Plattsburgh and Northwestern University, with scholarships amounting to $388,000, raising the aggregate scholarship award of all Ashinaga USA Scholars to approximately $7 million.
Future Leaders For Africa
Ashinaga USA provides financial support, professional development, and career guidance to talented African students who have lost one or both parents. These students, the AAI Scholars, come from all across the African continent and study in prestigious universities in the US such as Princeton or the University of Michigan.
All AAI Scholars are committed to returning to the African continent and use the skills acquired at university to approach local issues. We encourage Scholars to identify issues and critically think about innovative, yet viable solutions.



Impact

The Ashinaga Africa Initiative (AAI) enables access to higher education by providing Scholars with academic and financial support to study at universities in the US.

The AAI is more than a scholarship: it is a leadership program, empowering Scholars to initiate change, innovation, and development upon their return to sub-Saharan Africa.
Annual and Financial Report