Empowering Student Success with Mindfulness
In today's fast-paced world, students face numerous distractions and pressures that can hinder their well-being and academic success. Ashinaga understands the importance of supporting students academically and emotionally to unleash their full potential.
Research has shown that introducing mindfulness at a young age profoundly affects memory reconsolidation and emotional well-being. Ashinaga's support places mindfulness at its core, helping students navigate challenges and unlock their potential.
Through its Terakoya Program and Care Program, Ashinaga Uganda offers unique weekly sessions, specifically focusing on self-regulation and a growth mindset.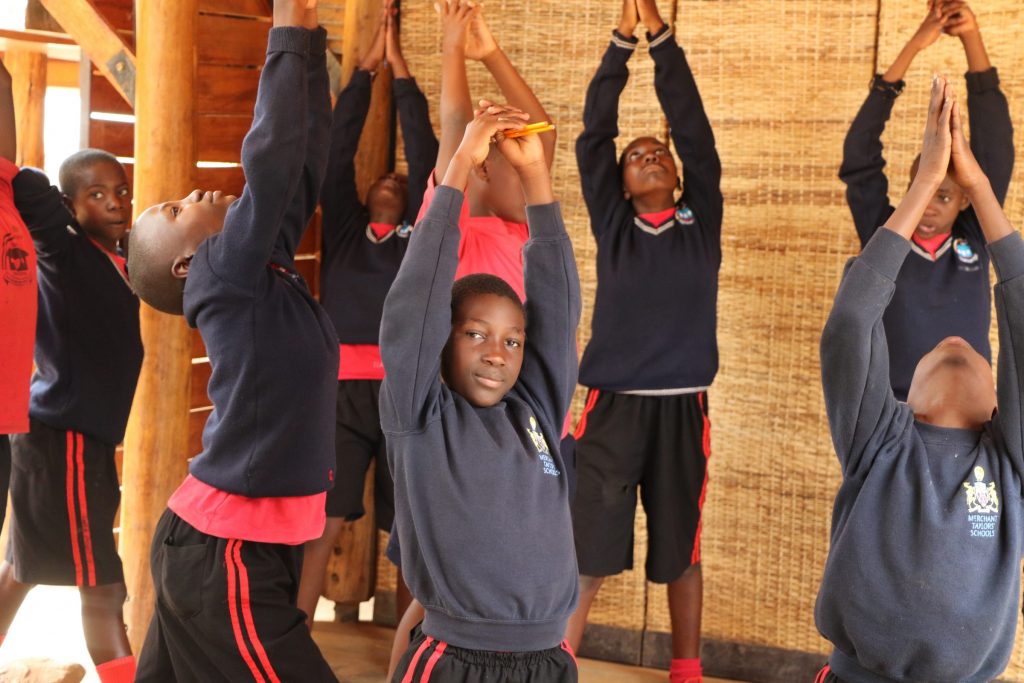 Throughout the week there are different programs for the students. Guided meditation on Mondays allows Terakoya students to explore their thoughts and feelings, deepening their self-awareness. Breathing exercises on Tuesdays promote presence and a calm state of mind, enhancing concentration and academic performance. Movement meditation on Thursdays encourages students to engage mindfully through physical expression, releasing tension and fostering resilience. Yoga practice on Fridays integrates mind, body, and spirit, promoting harmony within themselves and their surroundings.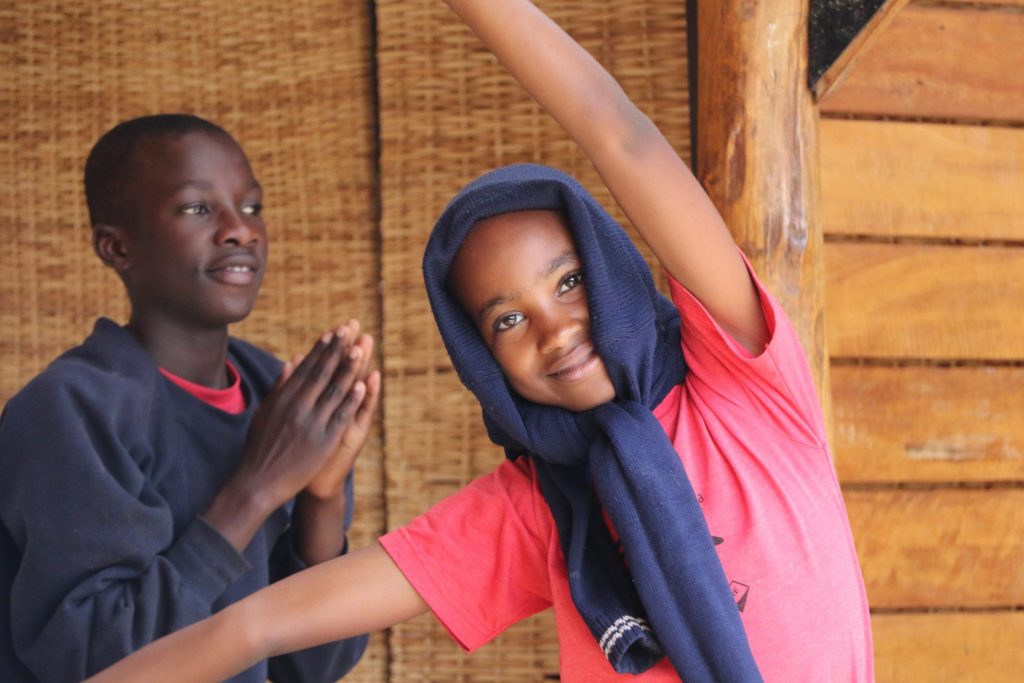 During Saturday Care Programs, students perform various complex psychosocial activities that require them to be fully present and engaged. Many students are dealing with unnecessary stress in their lives. This stress tends to spill over into other areas of life, causing a lack of focus, frustration, irritation, and anxiety. To help students be fully present and engaged during the psychosocial learning activities, the Ashinaga staff incorporated grounding practices such as breath-holding, flowing body movements, yoga, and many others. The underlying grounding strategy ensures that students bring themselves into the present moment to immerse themselves in the day's learning fully. The mindfulness activities aim to create a mind-body connection to assist in understanding and developing various skills explored through the Care Program.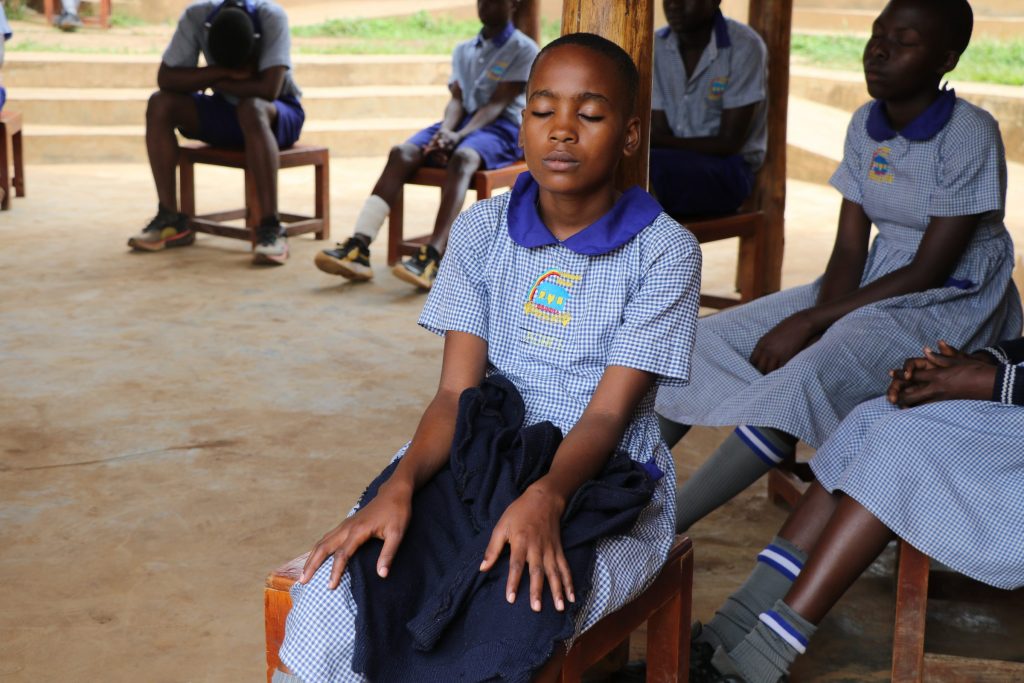 Integrating mindfulness into Terakoya and Care program has profoundly impacted the students, improving their overall well-being and educational experience. Mindfulness instills self-awareness, emotional regulation, and resilience, establishing a foundation for academic success and fulfilling lives. When asked how the mindfulness sessions impacted a few students, they responded: "It makes me feel good and powerful." Another student added, "The sessions help refresh my mind and always be healthy. When we do yoga, I feel better."
Ashinaga fully embraces mindfulness as part of its comprehensive Care and Terakoya Programs, recognizing its transformative power. By prioritizing psychosocial development, Ashinaga empowers students to face life's challenges with confidence and resilience to become positive agents of change in their communities.