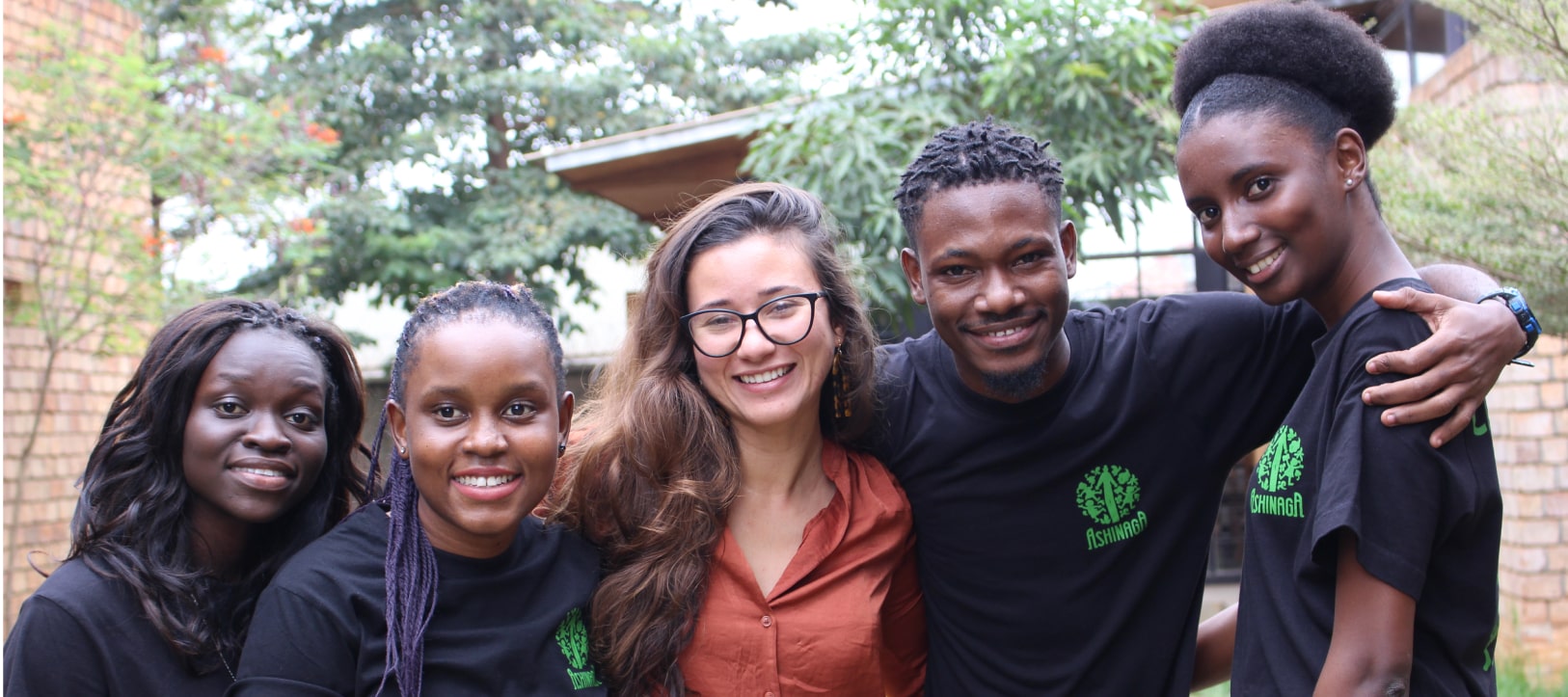 Ashinaga Brazil's activities in South America are focused on five international programs, all built upon our common Ethos and a focus on south-south triangular cooperation:
Ashinaga Africa Initiative

The AAI is an international leadership program that cultivates the next generation of leaders to contribute to the development of sub-Saharan Africa. Each year, 1 scholar is selected from each sub-Saharan African country, including 5 lusophone countries (Angola, Cape Verde, Guinea Bissau, Mozambique, and Sao Tome and Principe). After attending a Preparation Camp in Ashinaga Uganda, these Portuguese-speaking scholars travel to Brazil to enter into top-tier universities, which are allocated in conjunction with the Brazilian Ministry of Foreign Affairs.

Monthly Lectures

As part of our commitment to south-south cooperation through the Ashinaga Africa Initiative, we hold monthly, public lectures on diverse fields relating to international development. Ashinaga scholars and partners are invited to share their thoughts and research on contemporary issues and create a space for networking and discussions between thought leaders.

Rainbow Exchange Program

This is a 2 week Stay and Study Program in Japan for Brazilian students who have a strong interest in enhancing personal knowledge about Japanese culture and/or Brazil-Japan Relations. The selected students participate in Ashinaga's annual tsudoi event, together with some 500 Ashinaga scholars from Japan, as well as other cultural events in Tokyo and Kyoto.

Japan Cultural Exchange

As a Japanese organization, Ashinaga scholars in Brazil are encouraged to study Japanese as an extracurricular activity. In order to support this study, we connect people across Sao Paulo for Japanese conversation, cultural exchange, and friendship. Volunteers, partners, and Japanese language enthusiasts can practice their language skills and explore Japanese culture in an informal setting.

Overseas Training Program for Ashinaga Foundation Scholars

Supporting the Overseas Training Program organized by the Ashinaga Foundation, Ashinaga Brazil provides accommodation, mentorship, and guidance to Japanese students during their stay in Sao Paulo. After a period of intensive language learning, each student embarks on a project related to their interests. Working closely with our partners in Brazil, including Japan House, students develop a deep understanding of their host country. In addition to their own projects, students also regularly volunteer their time to support our local program events and activities.
Ashinaga Africa Initiative



Impact

The Ashinaga Africa Initiative (AAI) enables access to higher education by providing Scholars with academic and financial support to study at universities in Brazil.
The AAI is more than a scholarship: it is a leadership program, empowering Scholars to initiate change, innovation, and development upon their return to sub-Saharan Africa.
Annual and Financial Report