Ashinaga Senegal Holds Taxawu Jàng Élémentaire Opening Ceremony In Dakar
November is the start of the academic year in Senegal and Ashinaga Senegal seized this opportunity by holding the opening ceremony of the local elementary school scholarship program Taxawu Jàng Élémentaire (TJE) at the Place du Souvenir Africain in Dakar.
Given the ongoing pandemic and Ashinaga Senegal's commitment to respect social distancing measures, the ceremony was limited to new scholars and their guardians, along with the presence of institutional partners such as the Ministry of National Education and the Universal Health Coverage Agency.
This year, Taxawu Jàng Élémentaire welcomed 10 new scholars entering their first year of primary school, bringing the total number of scholars to 54 (27 girls and 27 boys). 
The ceremony started with an introductory word from the President of Ashinaga Senegal, Mr. Papa Mbaye Tounkara, who renewed Ashinaga's commitment to guardians to support the academic success of their children. He also took the opportunity to present the new team of Ashinaga Senegal.
This was followed by a presentation of the tsudoi (gathering of students) from the previous academic year to allow parents to admire their children at work during the edu-tainment activities they take part in during the tsudoi.
To involve guardians in the academic follow-up of the scholars, the TJE team wanted to highlight one of the guardians for her exemplary nature. An inspiring video from her daughter's first day of school was shown to all guardians to serve as motivation.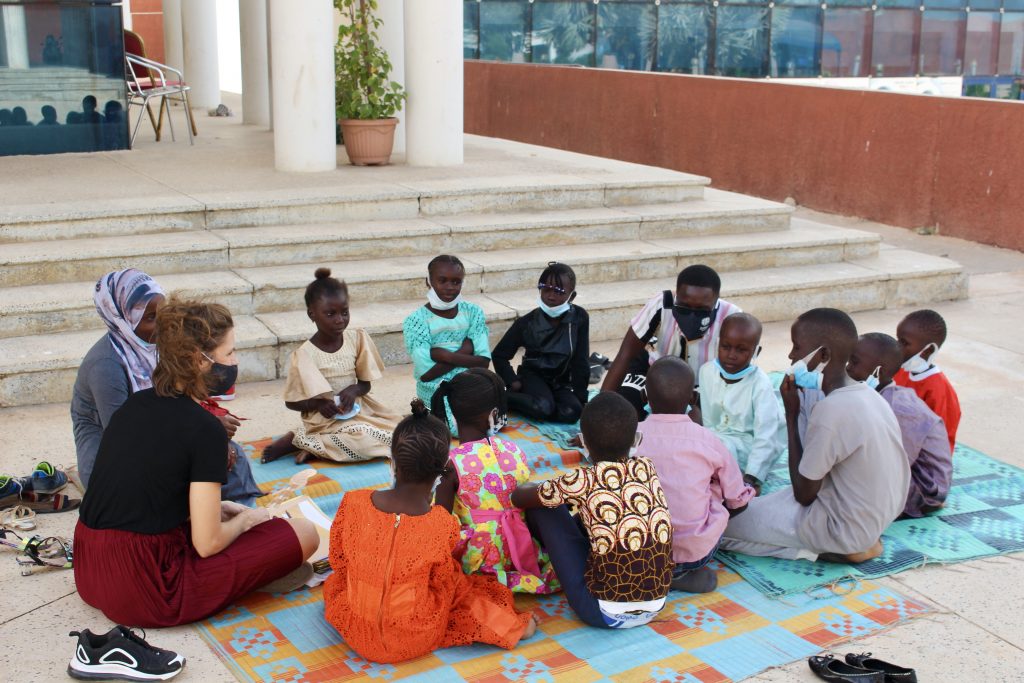 Parents then attended workshops to be better prepared for the challenges of the new academic year. Specifically, the importance of monitoring students at home, the importance of respecting public health measures including prevention against Covid-19, as well as procedures for using the health insurance card were introduced. These workshops were moderated by the representatives of the Ministry of National Education and that of the Universal Health Coverage Agency.
While the guardians were busy at these workshops, the new scholars were supervised by Mrs. Betty Hautbout, Director of Ashinaga Senegal, and the volunteers of the Taxawu Jàng University (TJU) program who came to lend a hand at the ceremony. The students were treated to an overview of the TJE program and participated in a series of early learning games.
Finally, the distribution of the school supplies needed by each of the scholars for the upcoming was one of the many highlights of this ceremony, with some parents taking the opportunity to show their gratitude to Ashinaga Senegal.
The ceremony ended with a word from Mr. Sadou Kane, Ashinaga Senegal Local Programmes Manager, who took the opportunity to invite the audience to take part in the family photo, before the closing cocktail.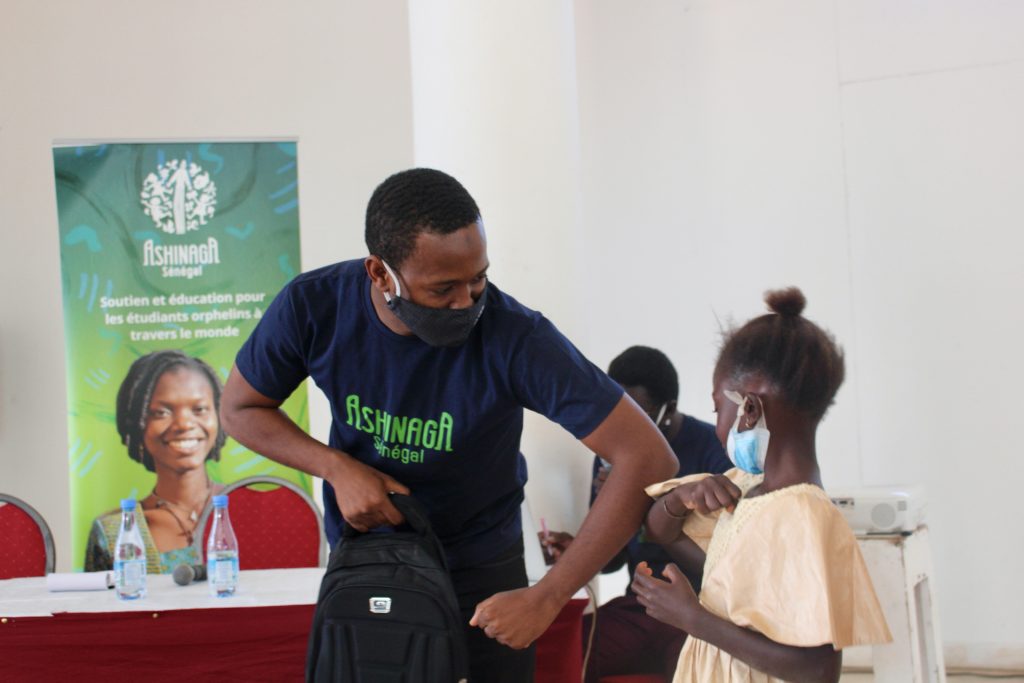 Ashinaga Senegal wishes a good start to school to all students around the world.