Professional and Personal Growth through Internships
AAI Scholars Kundai and Samuel made the most of their experience with Arkray.Inc Japan
The Ashinaga Africa Initiative aims to find talented future leaders and unlock their full potential through a rigorous curriculum. The program is divided into three main pillars – academic, personal, and professional development – to ensure all students develop the varied skill set that will enable them to fulfill their future goals.
One of the ways AAI Scholars develop their professional skills is by completing internships during their undergraduate studies. Last week we spoke with Kundai and Samuel, two AAI Scholars who completed their summer internship with Arkray Inc. Japan, a Healthcare and medical device manufacturing company, located in Kyoto, Japan. Arkray's vision is to contribute to the well-being of people around the world through technology. Arkray conducts research, develops, manufactures, distributes, and provides after-sales services for clinical testing instruments, reagents, and data management systems used for diagnosis, treatment, and medical examinations.
Kundai is an AAI Scholar from Zimbabwe who is currently pursuing a bachelor's degree in Computer Science and Engineering. His internship with Arkray taught him a range of skills like negotiation, communication, and teamwork. Kundai was tasked with finding distributors in African markets and promoting product awareness development in Africa. The project allowed him to meet with major stakeholders in the medical field in Africa and leading figures such as Zimbabwe's ambassador to Japan.
In Kundai's own words: "This has been one of the most exciting experiences for me. It was more than just an internship. I built strong connections and fell in love with Japan. I am very grateful for Ashinaga and Arkray for the opportunity to learn and grow."
Samuel is from Rwanda. He started his internship with Arkray to learn more about the Japanese work culture. In addition to applying his skills to real-world problems, Samuel expanded his network and learned to communicate effectively in professional settings.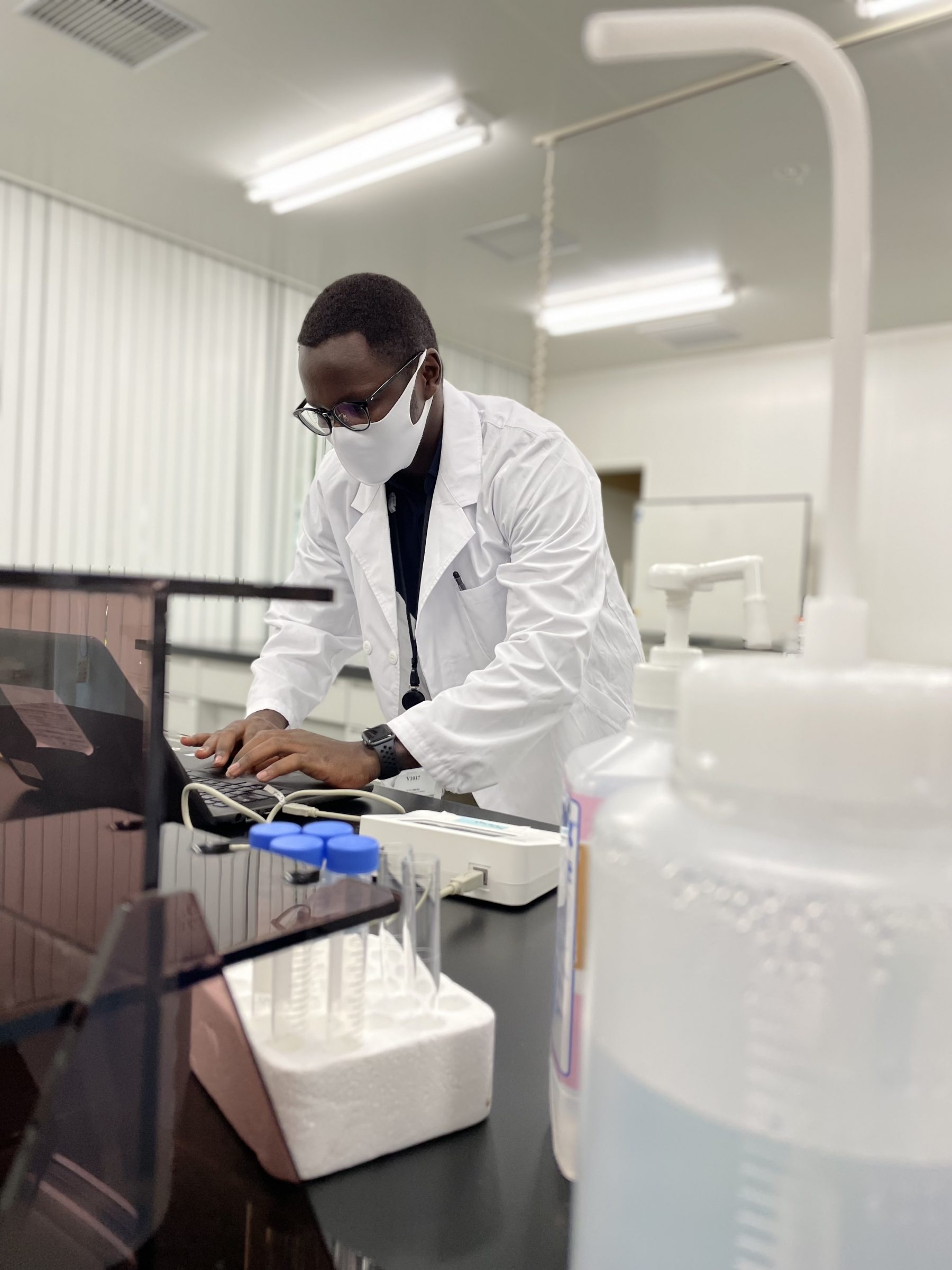 During his internship with Arkray, Samuel was managing social media campaigns for a medical device. His projects included market research and content creation. He was able to apply his knowledge, strengthen his existing skills and develop new ones. For instance, Samuel was tasked with a new video project that included scripting, shooting, and video editing. According to Samuel: "This internship allowed me to work on diverse projects and develop various skills. But above all, I learned about the work culture in Japan and connected with my colleagues beyond our work hours".
Samuel and Kundai highlighted the importance of balancing hard skills and soft skills in the workplace. When asked to advise students seeking internships, Samuel said:" It is essential to invest in creating meaningful connections with your colleagues. Beyond working on the same projects, try to learn more about them and try to spend time with the outside of work".
During the presentation, Yoshinaga-san, a representative from Arkray, shared his appreciation for Kundai and Samuel's hard work and contributions to the company, adding that he looks forward to working with more AAI Scholars in the future. Ashinaga is proud to see talented AAI Scholars like Samuel and Kundai progress in their career paths while developing new skills. We are also grateful for the generous support from Arkray and share their commitment to continue collaborating and creating more opportunities for learning and growth for scholars.