ABOUT US
ASHINAGA IN NUMBERS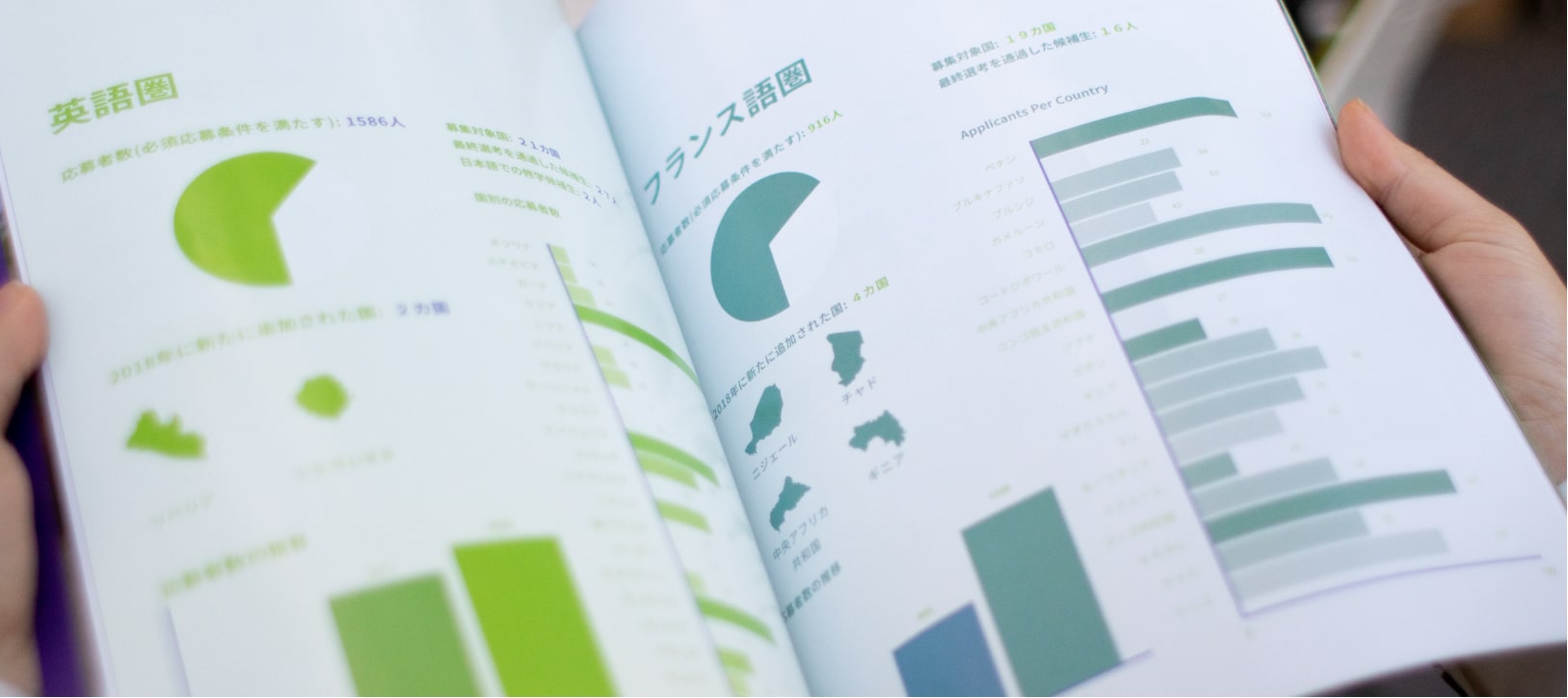 Education and Support to Orphaned Students Worldwide
According to a UNICEF/UNAIDS report, Sub-Saharan Africa has the highest proportion of orphaned children anywhere in the world, with over one in 10 youths having lost one or both of their parents. Without adequate support, these children are far less likely to finish school, and are more vulnerable to the challenges and dangers in their societies.
The highest economic returns to higher education in the world occur in sub-Saharan Africa—about 21 percent. A one-year increase in average tertiary education levels in sub-Saharan Africa is would lead to a 12 percent increase in GDP.*4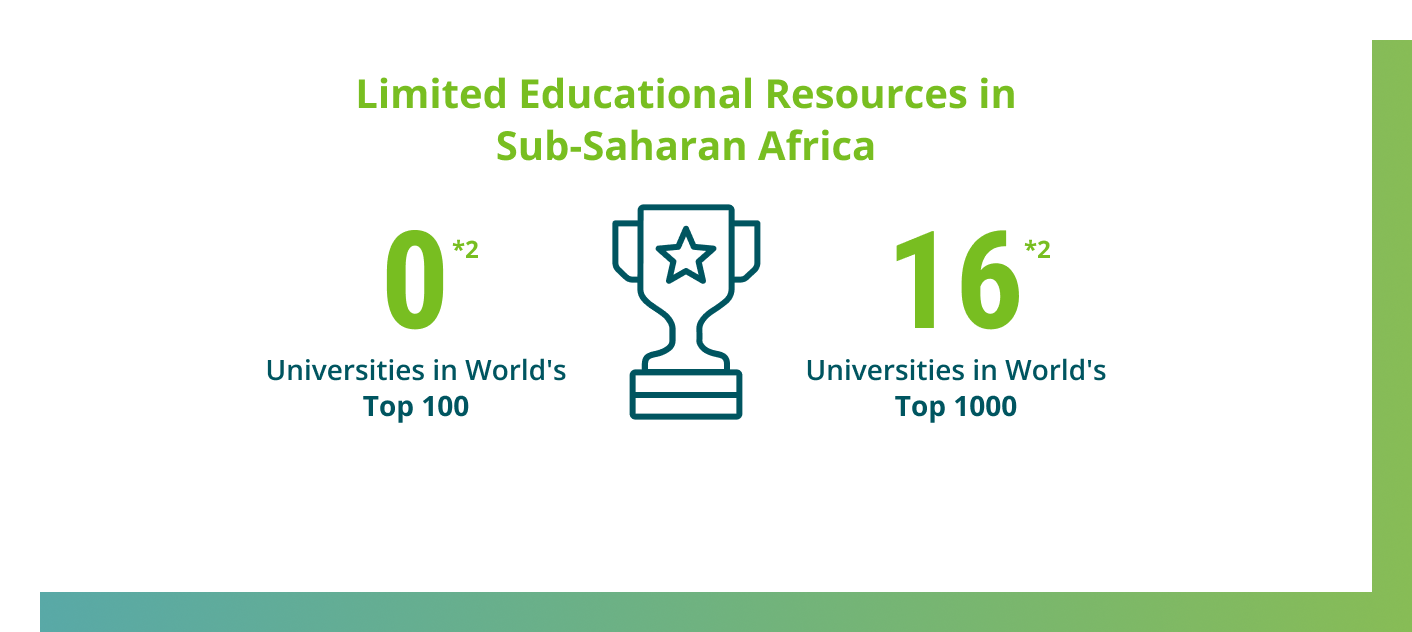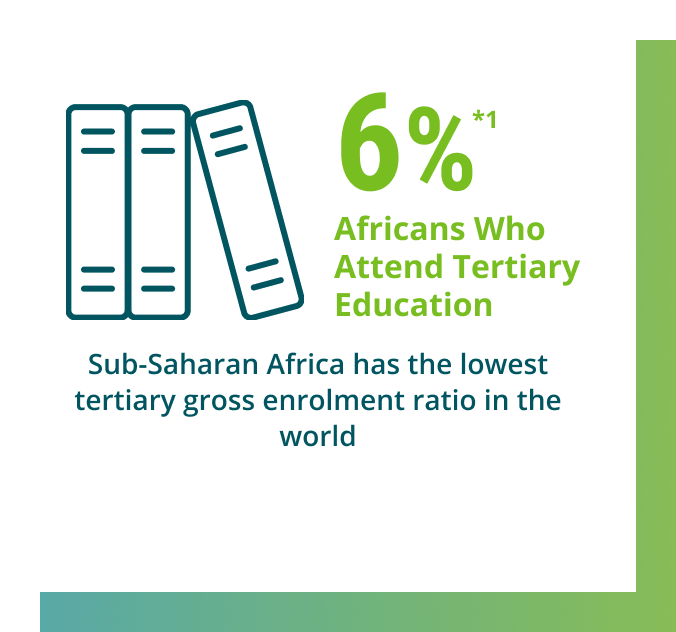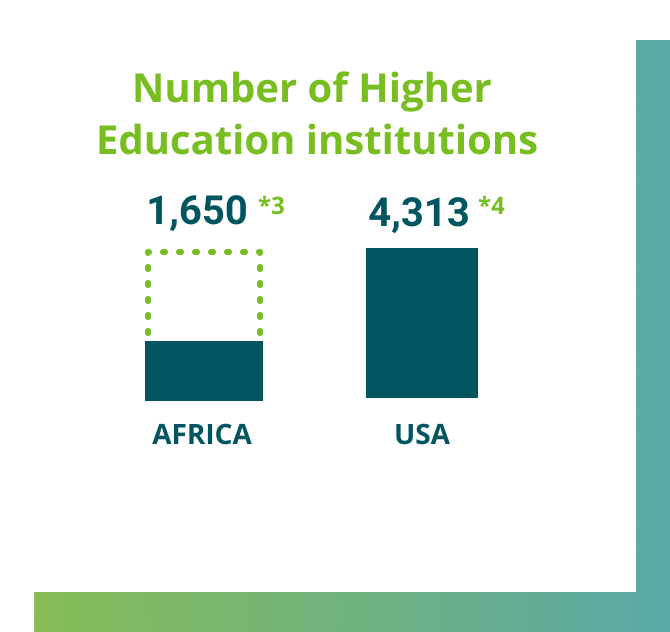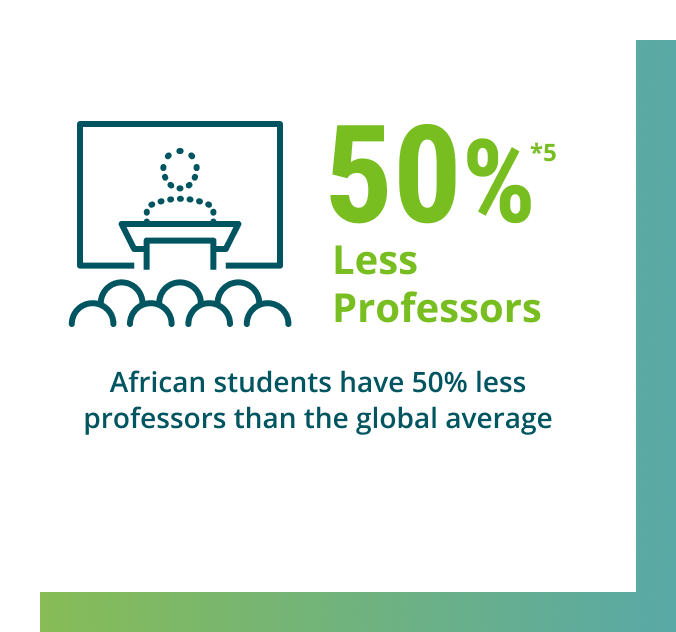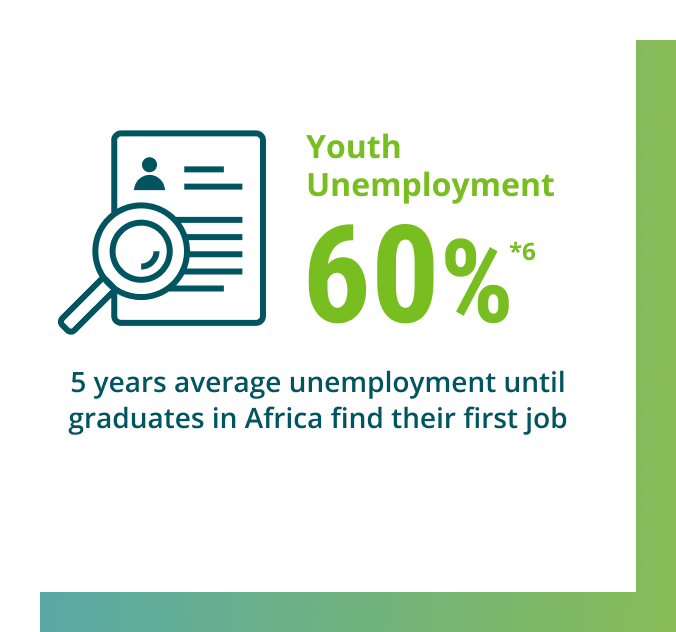 Ashinaga's Accomplishments to Date
"The pen alone has the power to overcome adversity and unite the world in prosperity" – Yoshiomi Tamai, Ashinaga Founder and President
For nearly half a century, the Ashinaga Movement has striven to support orphaned students through education and engender yasashisa (優しさ), or compassion, across Japan. With the generous support of people here, Ashinaga has been able to help almost 110,000 orphaned students continue their education. In addition to Japan, Ashinaga has now expanded internationally to support orphans from 46 sub-Saharan African Countries.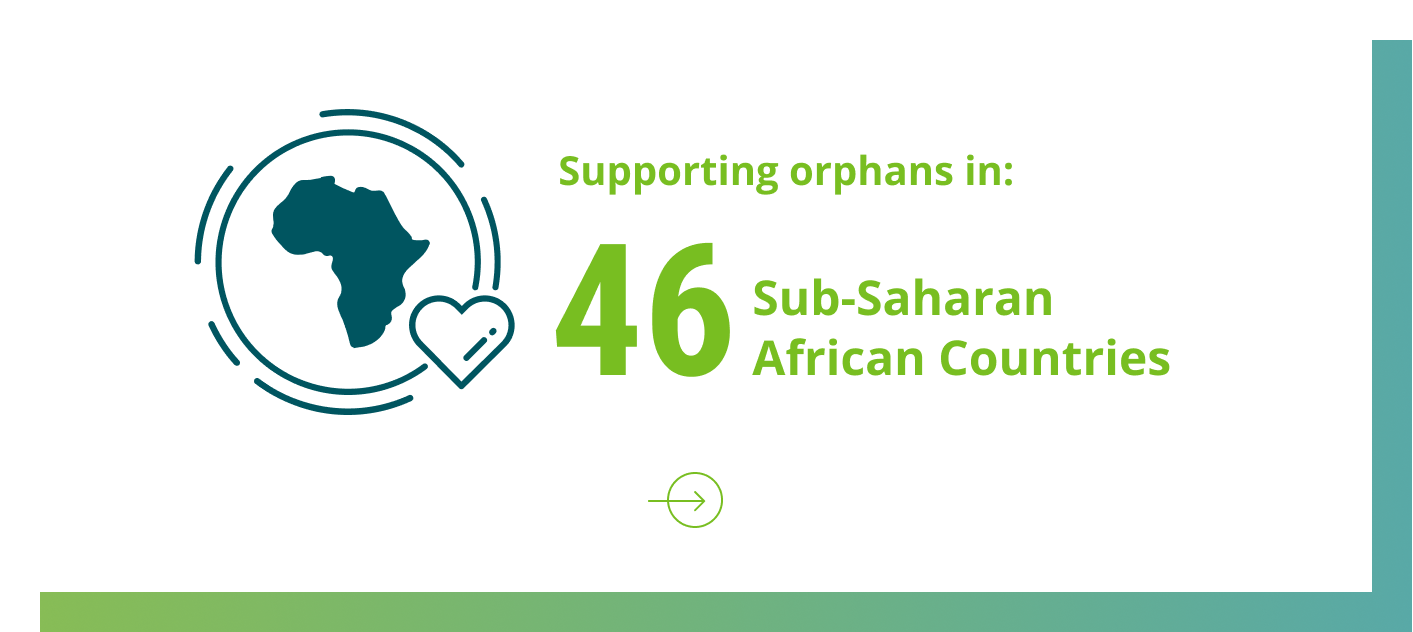 Source
*1 Japanese Education at a Glance 2019 (OECD)
*2 The World University Rankings 2019 (Times Higher Education)
*3 Challenges and Prospects for Africa's Higher Education 2017 (Global Partnership for Education)
*4 Higher Education Institutions in the US 2017 (Statista)
*5 State of Education in Africa 2015 (The Africa America Institute)
Student Destinations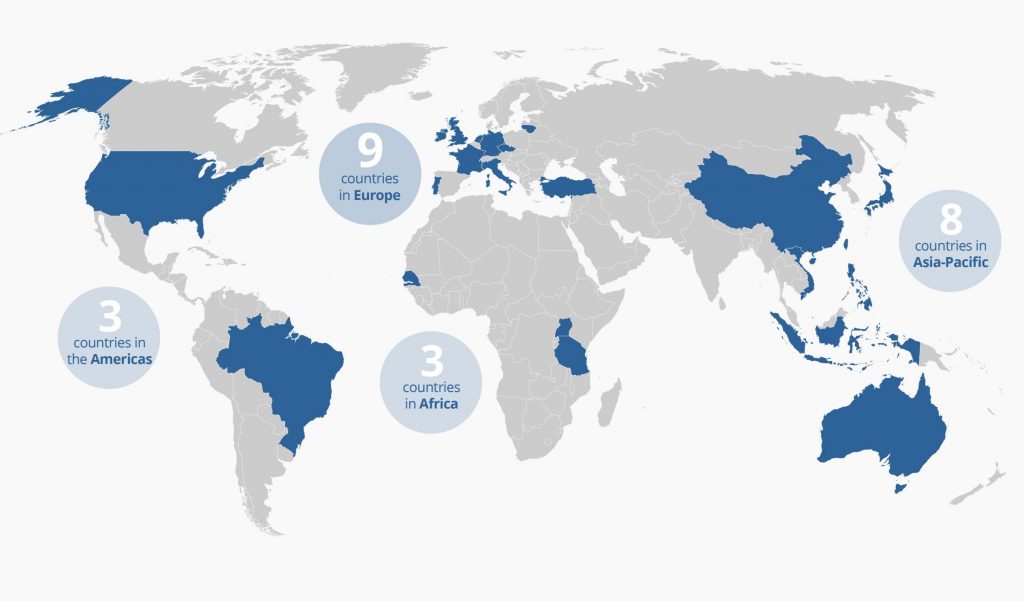 AMERICAS
Brazil
Canada
USA
EUROPE
Belgium
Czech Republic
France
Germany
Ireland
Italy
Netherlands
Portugal
UK
AFRICA
Senegal
Tanzania
Uganda
ASIA
Australia
China
Indonesia
Japan
Philippines
Taiwan
Turkey
Vietnam
Student Nationalities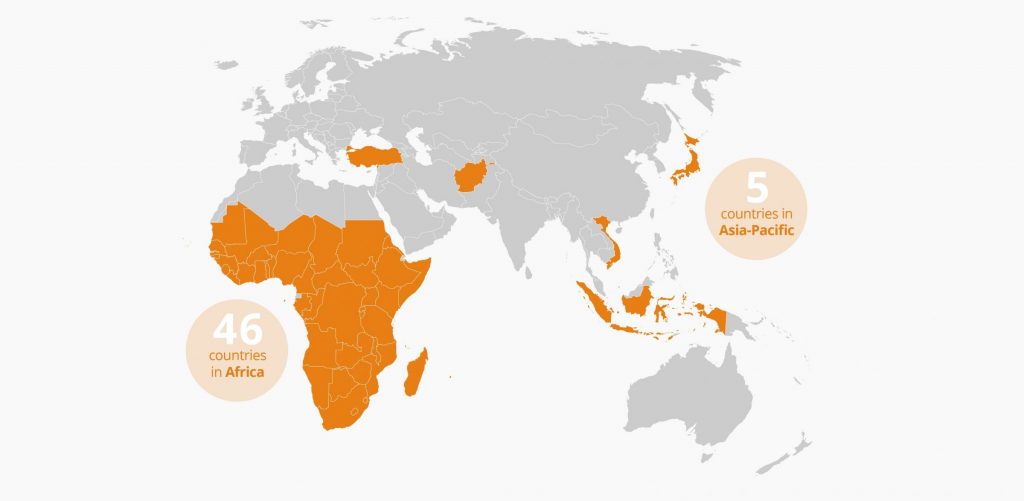 NORTH AMERICA
Haiti
ASIA-PACIFIC
Afghanistan
Indonesia
Japan
Turkey
Vietnam
AFRICA
West Africa
Benin
Burkina Faso
Cape Verde
Côte d'Ivoire
Gabon
Ghana
Guinea
Guinea-Bissau
Liberia
Mali
Mauritania
Niger
Nigeria
São Tomé and Príncipe
Senegal
Sierra Leone
The Gambia
Togo
Central Africa
Angola
Cameroon
Democratic
Republic of the Congo
Central African Republic
Chad
Republic of the Congo
Eastern Africa
Burundi
Comoros
Eritrea
Ethiopia
Kenya
Madagascar
Malawi
Mauritius
Mozambique
Rwanda
Somalia
South Sudan
Sudan
Tanzania
Uganda
Zambia
Zimbabwe
Southern Africa
Botswana
Lesotho
Namibia
South Africa
eSwatini
Japanese Activities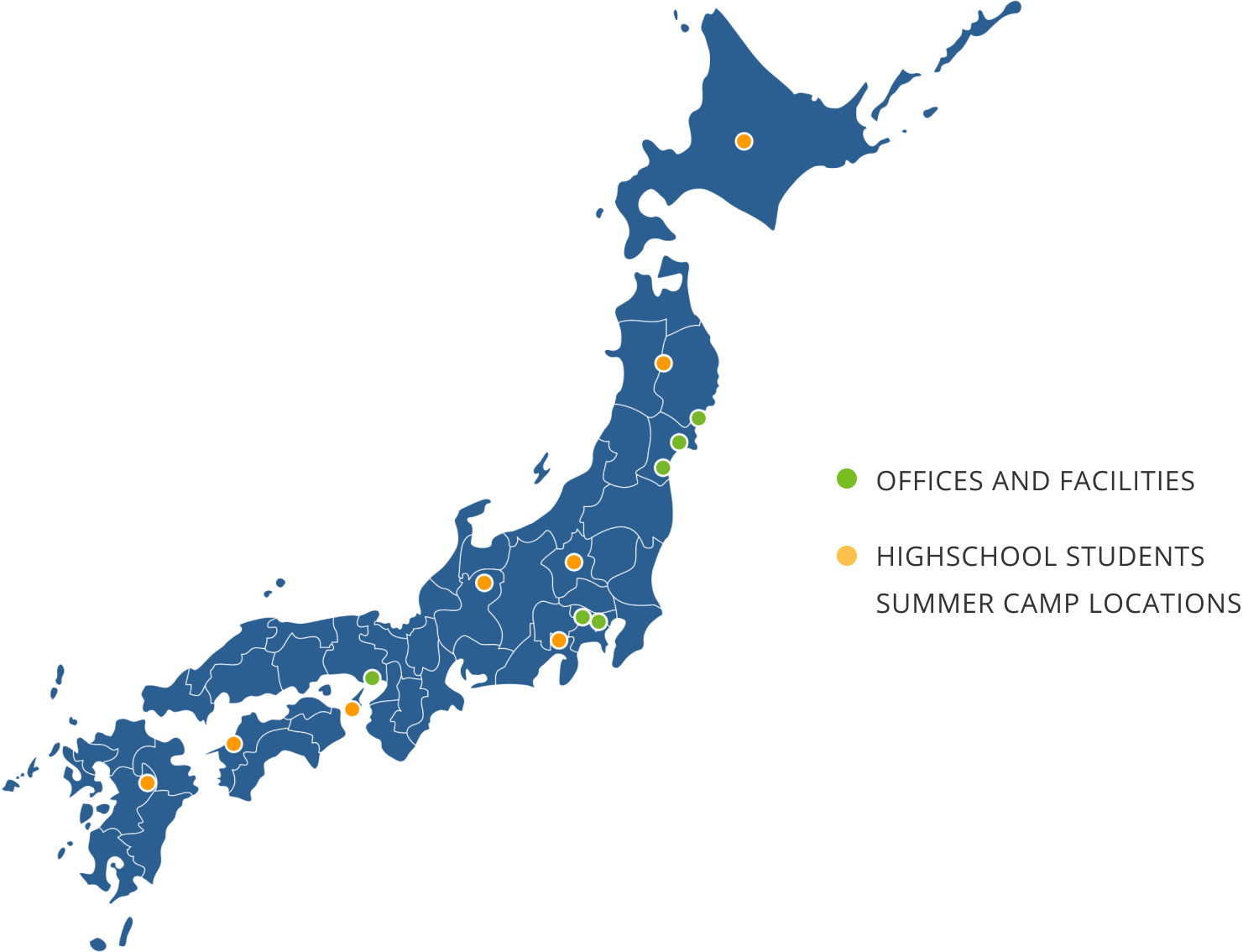 STREET FUNDRAISING
LOCATION
Conducted in spring and
autumn every year in
over 200 locations across Japan
OFFICES AND FACILITIES
Tokyo
Ashinaga Head Office
Hyogo
Kobe Rainbow House
Miyagi
Sendai Rainbow House
Ishinomaki Rainbow House
Iwate
Rikuzentakata Rainbow House
HIGH SCHOOL STUDENTS
SUMMER CAMP LOCATIONS
Hokkaido
Iwate
Gunma
Shizuoka
Gifu
Kumamoto
Hyogo
Ehime