ASHINAGA FRANCE
INTERNATIONAL TSUDOI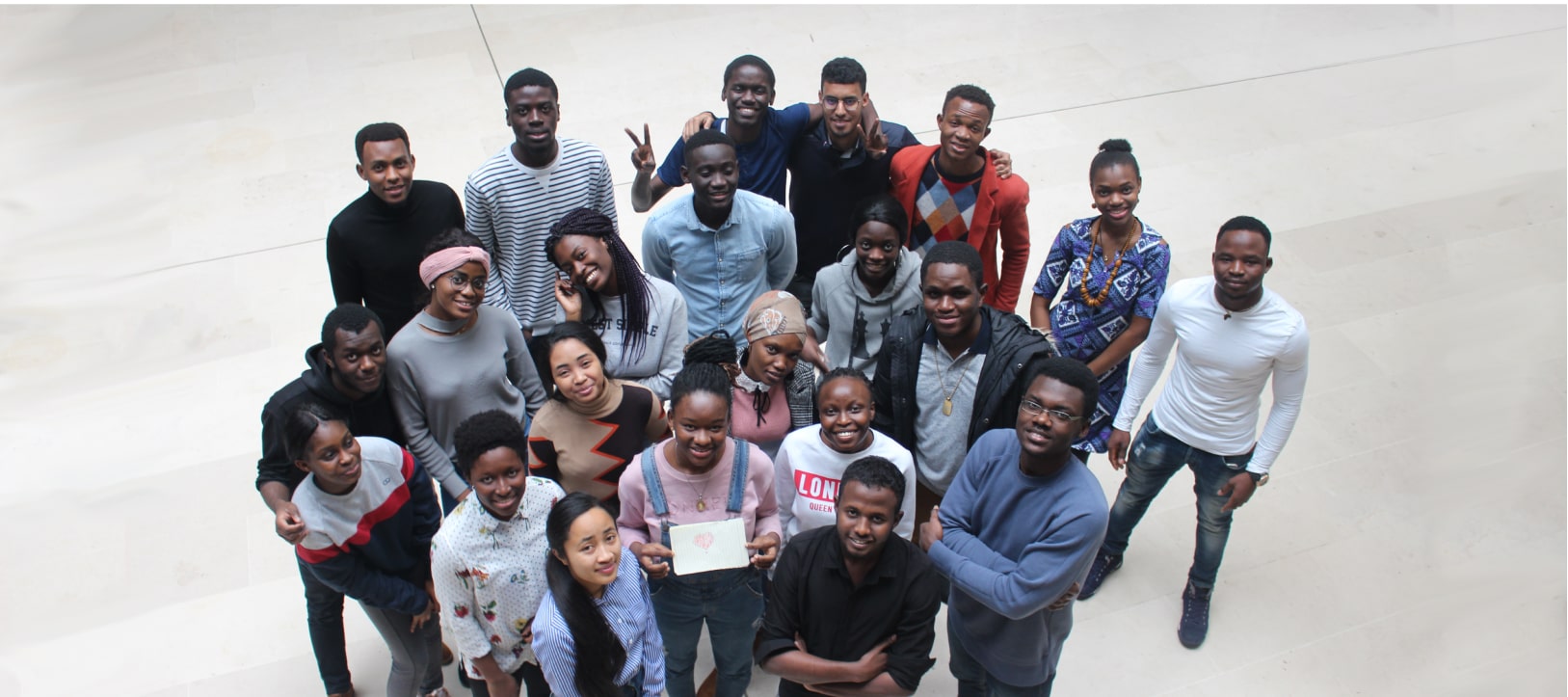 Tsudoi is a Japanese word meaning "a friendly gathering." Ashinaga France holds International Tsudoi every year to gather all the Scholars in continental Europe together in one place for a multi–day leadership camp. The goal of the tsudoi is to develop Scholars' leadership skills and to foster a strong community founded on peer support.
 
Scholars are challenged to reflect on their skills, the importance of well-being in student life, new study methods, and the next steps of their Ashinaga Proposals. We also take this opportunity to help Scholars connect their daily activities to the core elements of the initiative, such as the leadership framework, purpose of the tsudoi, their kokorozashi, and the AAI mission.
 
Tsudoi  is a key component of the Ashinaga Scholar experience and aims to positively shape the identity of each Scholar as they reflect upon their academic and professional paths, as well as their future ambitions to improve the lives of others.
Previous Tsudoi
In 2019, Ashinaga France organized a tsudoi titled "African Togetherness" that gathered all 34 Ashinaga African Initiative (AAI) Scholars studying in continental Europe at the Ashinaga France's office in Paris.
 
Scholars also have the opportunity to meet with inspiring individuals and mentors. At the 9th International Tsudoi, Scholars had a lunch and discussion session with our Mr. Louis Schweitzer, Chair of the Ashinaga Kenjin-Tatsujin International Advisory Council, Mrs. Noriko Tominaga-Carpentier, President of Ashinaga France, and Mr. Pierre-Yves Carpentier, President of the International Development Club HEC Paris Alumni. In addition, Scholars had the chance to meet with Mr. Jean Koïvogui, a Guinean entrepreneur who co-founded a geo-localization start-up called NexAfrica.
 
One of the main parts of the International Tsudoi is the Ashinaga Proposal presentations. Proposals are concrete plans to address a specific issue that Scholars have identified in the African Continent. This is an opportunity to develop their public speaking and presentation skills, as well as to receive valuable feedback from their peers and experts in the field.