ASHINAGA UGANDA
CARE PROGRAM RAINBOW HOUSE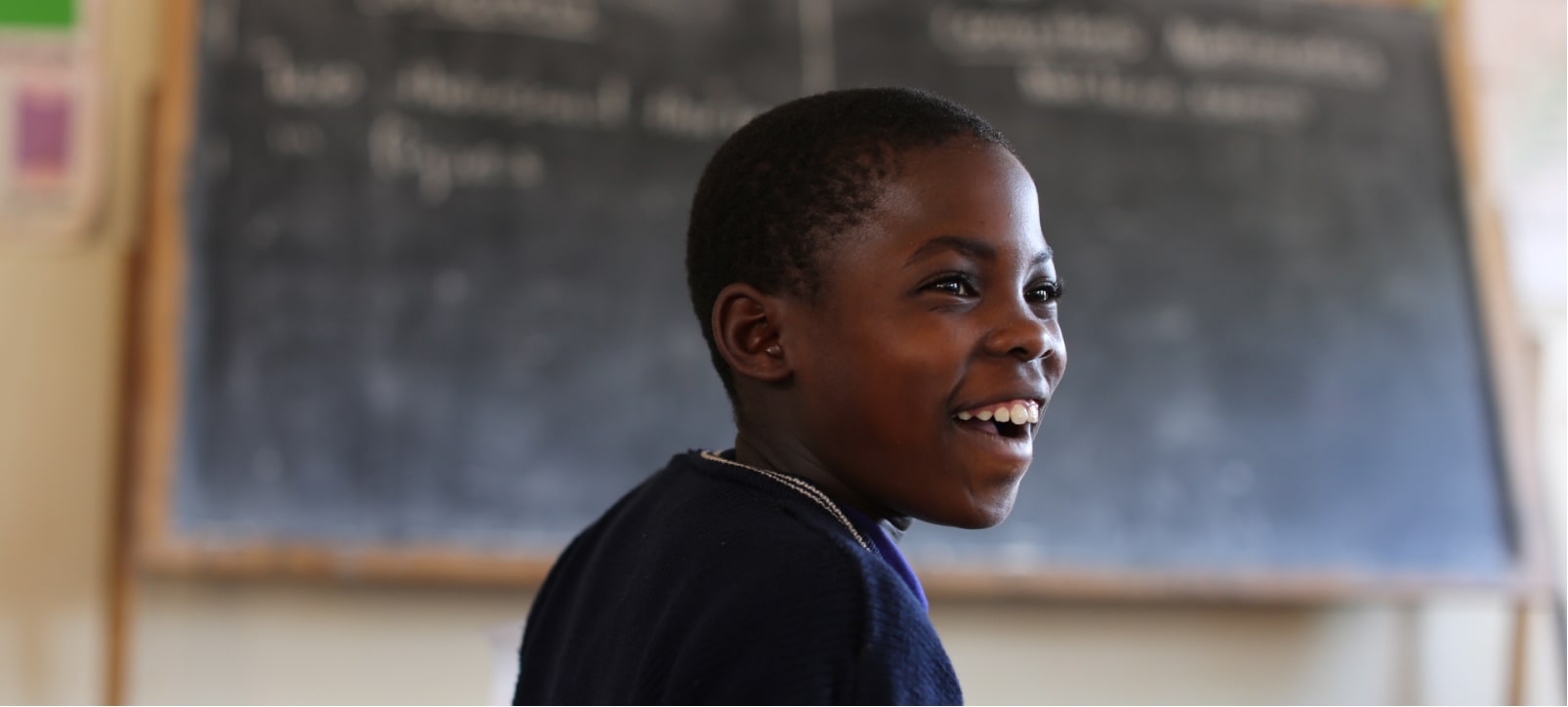 The death of a parent is one of the biggest losses a child can experience. Bereaved children are at a greater risk of being depressed, becoming withdrawn, and suffering anxiety. They often also experience low self-esteem. Psychosocial support given to such children can help them cope with their losses and view the world from a completely different perspective.
Our Care Program provides children with psychosocial support. The program takes place on Saturdays and is held about 40 times a year. Each year, approximately 1,000 children (including repeat participants) benefit from the program. The Care Program is divided into three groups: lower primary, upper primary, and secondary-school-aged children. It includes various activities such as sharing life stories, group sessions, presentations, and games.
Each program has a theme for the day. In the past, primary-school-aged children have enjoyed themes such as personal hygiene; making good friends; and keeping our environment clean. Secondary-school-aged students have participated in activities based on career guidance; life challenges, choices, and consequences; and HIV/AIDS education. Through the Care Program, children and teenagers learn how to cope with their losses as well as with other challenges they face in daily life. They also discover how to develop their strengths and talents.
Outings and Camps
Orphaned students in our community rarely have the chance to leave their hometown of Nansana. Therefore, during the first-term holiday each year, we hold an outing for primary-school-aged children, with some 200 participating each time.
We take the children to various places in the Kampala area. The morning is spent doing something educational, such as visiting factories, farms, the zoo, Lake Victoria, and the Nile River. After the morning program, children enjoy lunch and take part in recreational activities in the afternoon. These outings give them the chance to experience things they have never seen before and to learn something new.
"I enjoyed visiting Oscar Industries, because I didn't know how the notebooks we use at school are made. But today, I learned how they are made from softwood. I also had a lot of fun at the Kavumba Recreation Centre. I enjoyed riding a pony and a bicycle. I also played different games with my friends. It was a happy day!"
  – Ashinaga Uganda schoolgirl, age 13
During the second-term holiday, Ashinaga Uganda holds a four-day camp for orphaned teenagers. The camps take place in other districts of Uganda, and approximately 50 teenagers participate each time. The camps focus on helping young Ugandan students develop leadership skills.
We hope that, by participating in these camps, teenagers will learn to overcome challenges in life and understand the value of working hard for their future. Our goal is for each teenager to mature into an adult with a strong sense of purpose and a good heart.
"From the camp, I have learned to stick to my dream and never give up on my future—even when I only see darkness in my life. After I completed the endurance walk, I realized that I'm a superwoman who can face all challenges. There is nothing that can discourage me from reaching my dream of becoming a writer."
  – Female student, age 17